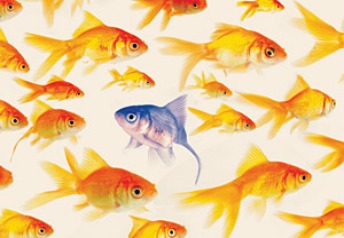 Up until my mid twenties my only real interest in land, was how fast I could travel over it on a motorbike.
At the same age that I was racing bikes at excessive speeds around a disused airfield, John Bloor was laying the foundations for what would be the biggest independent housebuilder in the UK.
For over 35 years Bloor Homes has ridden the ups and downs of the housing market with consummate skill.
Come fair weather or foul the company has maintained an enviable track record. Growth and profits year in year out.
The secret behind Bloor Homes continued success?
Cut to 1983.
John Bloor is in Coventry looking over the recently mothballed Triumph factory. A prime site for housing development.
But what Bloor sees isn't new homes. Instead of buying the land he buys the Triumph marque.
This, remember is 1983. The British automotive industry is in ruins. No one wants to touch British motorbikes with a barge poll. The Japanese are the only game in town.
Bloor invested £80 million in the Triumph marque and brought out 6 new roadsters.
The bikes, built using many of the same components and styling features found in the original Triumph bikes, picked up a handful of awards.
Triumph, once regarded as cool as Harley Davidson, only faster: Steve McQueen rode one in The Great Escape, Brando in The Wild One, was back in business.
Today, Triumph's biggest market? Asia.
The secret behind Bloor Homes continued success?
John Bloor is a contrarian. Where most of us see flat markets and recession Bloor sees opportunity.
As for me? I still ride bikes. In 2012 I invested in a 1200 Ducati. Fast machines. They're in my blood.
And when anyone says they think I shouldn't be racing bikes at my age I remind myself of the John Bloor's of this world.
read all about it

Land Matters
the latest news on land for sale, land that's sold and land that's selling. read more
subscribe

Future Landscapes
a no nonsense look at what's happening in the land of planning, housing and development. read more
subscribe