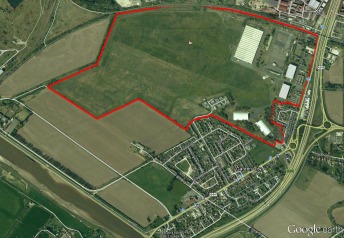 Land4homes have been instructed by the land owner Praxis Holdings to sell 56 acres of land with planning permission. The agreed masterplan provides for up to 725 residential units to be developed in nine pods.
Praxis will be responsible for delivery of the main infrastructure and plots will be available on a fully serviced basis. Initially, pods 1 and 2 amounting to approximately 7 and 6 acres respectively are being made available. Pod 3 amounting to 6.8 acres can also be acquired, in addition, at this stage.
The site has considerable prominence to the main A550 which provides the main arterial route from the M56 to North Wales. A detailed technical pack is available on request. Offers are invited by Friday 9th May 2014.