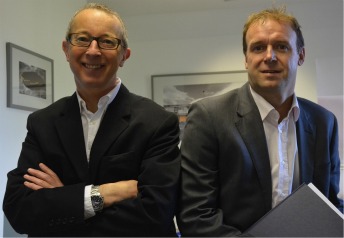 In 1992 Jonathan Sharp Partnership (now Land4homes) sold a 9 acre site on Boarshaw Road, Middleton to Beazer Homes. Twenty years later the person who dealt with the purchase at Beazer Homes, Ian Thomlinson, is joining Land4homes as a Director of Land4homes Ltd.
Ian Thomlinson, a former Jones Lang LaSalle Director, will be working alongside Jonathan Sharp on Land4homes current instructions. In addition, Ian brings a client base from his twelve years in Manchester working with investors, property companies and corporate landowners.
Coincidentally, Land4homes has just completed the sale of its 140th site which brings the combined residential development value transacted by Jonathan and Ian over the last 22 years to over £900 million.
Jonathan and Ian aim to make Land4homes the independent agency of choice in the region and a focal point for all things relating to land for new homes development.