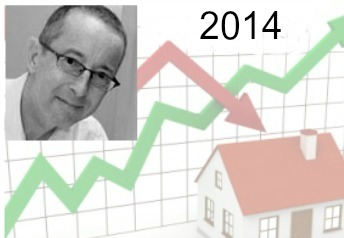 Long-range weather forecasts, economic or climatic, are notoriously unreliable.
As land agents we tend not to indulge in them.
However in July of last year we broke our golden rule and found ourselves indulging in a little long-range weather forecasting of our own.
No Siberian winters. But we did predict that come the autumn, 'permissions for planning, especially those linked to greenfield sites, [would begin] to receive a cooler reception.'
The autumn chill, as predicted arrived on schedule.
If past weather cycles are anything to go by we predict the continued chill is likely to be with us for some time to come.
Rather like distant thunder the rumblings are growing louder as the political season draws closer.
Ministers, keen to be seen to be 'doing the right thing,' by Tory heartland voters, are beginning to express concerns.
Not about the NPPF or planning policy per se, that would be a step too far, but its implementation.
According to the Secretary of State, there is some concern as to whether 'planning appeal decisions are meeting the Government's clear policy intentions, [and] particularly as to whether sufficient weight is being given to the importance of green belt protection.'
Joining the Secretary of State in his concerns, the Local Government Minister, Brandon Lewis has, in a statement to the commons, pointed out that the government is looking at ways of improving planning policy and the guidance given for implementing that policy.
Everyone is singing from the same hymn sheet.
The 'need' to 'strengthen' green belt protection from housing schemes has risen up the political agenda.
According to Brandon Lewis, the Communities Secretary has been looking at the way policy is being applied on the ground.
Reviews of existing appeals are in the pipeline. As are the buzzwords designed to make the editorial pages of the Telegraph and the Daily Mail.
Strengthen. Protection. Important. Green Belt. We'll say it again. Strengthen. Protection. Important. Green Belt. Words that in turn should make Tory heartland voters feel safe and give a few developers a sudden bout of the goosebumps. Chill winds are here to stay.
The daffodils have bloomed, spring is officially here, but in the upside down world of politics summer is not ahead of us but quite firmly somewhere else.